Role of digital marketing
Role of Digital Marketing

Today, we are living in a fast changing world. With the change and evolution of modern technologies, small and medium businesses are doing everything they can to keep up, which can be said true for the rest of human society. Brick-and-mortar businesses are either changing their business models to an online one, or beefing up existing marketing efforts with digital marketing strategies – in an attempt to capture a growing and very lucrative online marketplace.
In order to reach targeted audiences and receive loads of daily traffic to their website, entire business owner's community is reaching out to digital space. Little do they realize that they would grow better and faster by only when they convert to leads or sales. In the digital arena where business and commerce are heading to, Digital Marketing tools and techniques provide business owners the best chances for competition, survival and even business growth.
Here are few of the reasons why Digital Marketing is not only investment-wise decision but also an effective marketing channel that can help you grow your business.
Digital Marketing Levels the Online Playing Field
Gone are the days when business owners thought the Digital Promotion/Digital Marketing is only for the multinationals and large corporations that have the resources and budgets required to run online marketing campaign. Digital Marketing actually levels the ground, providing small and medium enterprises the chance to compete against the larger organizations and attract their share of targeted traffic.
Small and Mid Size companies now have the resources to perform sales and marketing processes that were at one time available only to large corporations.
Digital Marketing Is More Cost-Effective than Traditional Marketing
Small businesses do not have large resources and capitalization. This is why Digital Marketing provides them with a better and much more cost-effective marketing channel that delivers results faster. Studies have claimed that small businesses are able to make considerable savings by using digital marketing methods of promotion of their products and services.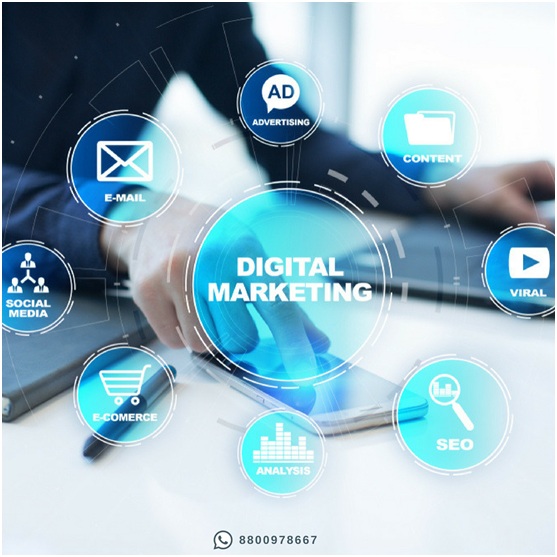 Digital Marketing – Conversion of leads
Digital marketing of products and services, measure success by the percentage rate of traffic (footfall) that gets converted into leads, subscriptions or sales, depending on the intended purposes of your website. Without conversion, all your traffic would mean nothing and your marketing efforts will bear no fruit.. That is why business owners are streamlining their digital marketing campaigns towards optimizing the conversions by making it a top priority.
There are several tools that you can use for your digital marketing campaign such as SEO (Search Engine Optimization), SMM (social media marketing), PPC (Pay per click), Email Marketing etc. It is imperative to initiate quick and effective communication and interaction with targeted audiences that will deliver good results in terms of higher conversion rates and higher earning potential.
Digital Marketing Facilitates Interaction with Targeted Audiences
Internet marketing tools allows you to interact with targeted audiences in real time, is one of the reasons why digital marketing is taking over traditional marketing. Engagement in any form is what your customers expect to receive when interacting with your brand or business. How your business or Digital Marketing service provider handles such engagements and interactions will spell the difference between business success and failure.
Interacting and providing your customers with proper engagement points can give you an insight of what your targeted audiences want. By providing quick and good service helps you gain the loyalty and trust of your clients that you will need during growing years of your business.
Because Digital Marketing for the Mobile Users
Mobile Internet is currently the wave of information dissemination and communication channel, which has brought about the fastest proliferation of smartphones, tablets and other internet-enabled devices. Mobile internet devices, across the world has become a boon to Digital Marketing.
Now is the best time for digital marketing campaigns intended towards mobile consumers. Mobile gadgets have evolved from being mere alternatives for laptops and personal computers, into something that is influencing their purchasing decisions. Whether it is e-commerce or mobile applications all campaigns are designed and made successful by the mobile users.
Building Brand and its Reputation
The power of digital marketing lies in creating a brand and its reputation, through reaching the targeted audience. There are various ways of reaching the audiences. In case you have been able to tap into right audience for your brand products and services and you have been able to convert leads into business, Delivering on what you promised will help you develop a better relationship with them. You have to earn these paying customers' loyalty. They will then come back again resulting in repeat business.
This is how brand reputation is built. As satisfied/happy customers, they will tell other people about their experience (word of mouth) with your brand/ product/service. The digital way of sharing their experience is through writing review/testimonials on your social media platforms. Your brand reputation will go viral, opening new doors of opportunities and winning bigger markets and attain greater growth.
Digital Marketing Provides better ROI for Your Marketing Investments
Digital Marketing provides a better Return of Investments (ROI) than traditional media and marketing channels. With traditional media, the cost is much higher for small and medium enterprises to leverage on, and the results received are somewhat vague and intangible.
Digital Marketing on the other hand can easily be tracked and monitored, with results that are realized and measured as soon as targeted audiences provide contact information, subscribe to a newsletter or training program, or make a purchase. The success in Digital marketing is to generate a steady flow of targeted traffic that converts into sales and leads. The more your business generates this kind of traffic, the faster you can realize your ROI.
Digital Marketing Gets People to Take Favorable Action
While Digital Marketing help you earn trust from targeted audiences, it also makes use of effective strategies that will entice people to take a favorable action which your brand or business intends them to take. Interaction with clients (real time) to making a sale is initiated under full control by the website visitor. They are not compelled to do so but digital marketers can make use of clever and innovative ways to entice conversion using Calls-To-Action.
Calls-To-Action specifies what your web visitors should do next. It could be leading customers to sign up, like, some product, download something, call or buy – specific steps that will entice them to perform a favorable action.
Business Survival Online through Digital Marketing
In a brick-and-mortar business establishments, the visitors enters your store, inspecting products, yet leave without buying anything. But a targeted few will actually make a purchase and if satisfied, will come back for more on a later date. On the other hand, Digital Marketing helps you make use of proven strategies and techniques that attract not necessarily more traffic – but Strategically targeted audience that delivers results. That is what results in delivering and ensuring survival for your business.

Post by Guest Blogger (Sarika Mukherjee)